03 Mar

First Day In NYC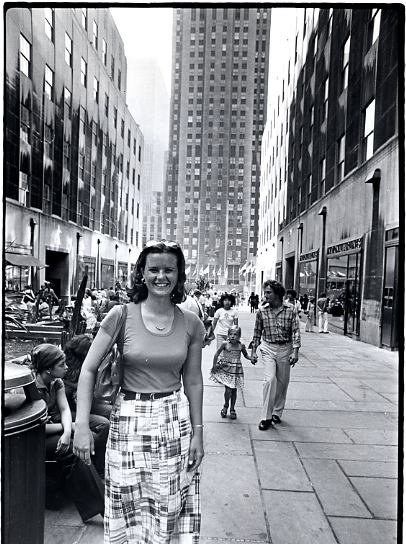 Honey, if you'd grown up in Mobile, Alabama, you too would've been raised to fear New Yorkers.
The first time I stepped foot in New York was in October 1977. Skye McLeod and I were big time execs (LOL) for an ad agency in Birmingham, Alabama. We decided to take 4 of our vacation days and venture north to see the Big Apple. We booked a late night flight, arriving just in time to see the city in its full regalia… a visual we'd seen only on TV.
Well, the next morning, I popped out of bed a bit too early for Skye. She wanted to sleep a few more minutes so I reluctantly ventured out by myself, my money safely pinned to my bosom.
Just at the corner I saw a nice little diner, much like the Waffle Houses we have down here in the South. I sashayed myself right into it, sat myself down, and placed my order with a curt, but nice woman who looked much like the Waffle House waitresses we have here. She took my order very courteously. Asked me if I wanted cream in my coffee, and my eggs scrambled or fried. I was doing good.
She then did a slow 180, and at the top of her lungs, belted out my order to the cook.
Within 2 seconds every eye in the place was on me. I had ordered grits.
That was my first taste of New York City.
To read about my journey thru NY, go to Facebook and press "LIKE" , then pour a glass of wine and read thru my 30-day walk thru the greatest city in the world